Boarding Prices
Please have your veterinarian fax us current shot records. We do not accept home-given vaccinations.
Please call during office hours to confirm we have received the shot records. We then can set up your account.
Tours are required before a new customer can board with us.
Poor planning is not a emergency!
Cat boarding
Our cat area is nestled away from the dog area and is also heated and air conditioned. The cat areas have large picture windows allowing natural light in, giving a sunny spot for cats to lay on the window seats. We have kitty condos which are multi level and allow freedom to climb and have plenty of airflow. For the older cats who cannot climb like the used to, we have single story cat condos as well. For multiple cat families we have three rooms that can allow the family to stay together.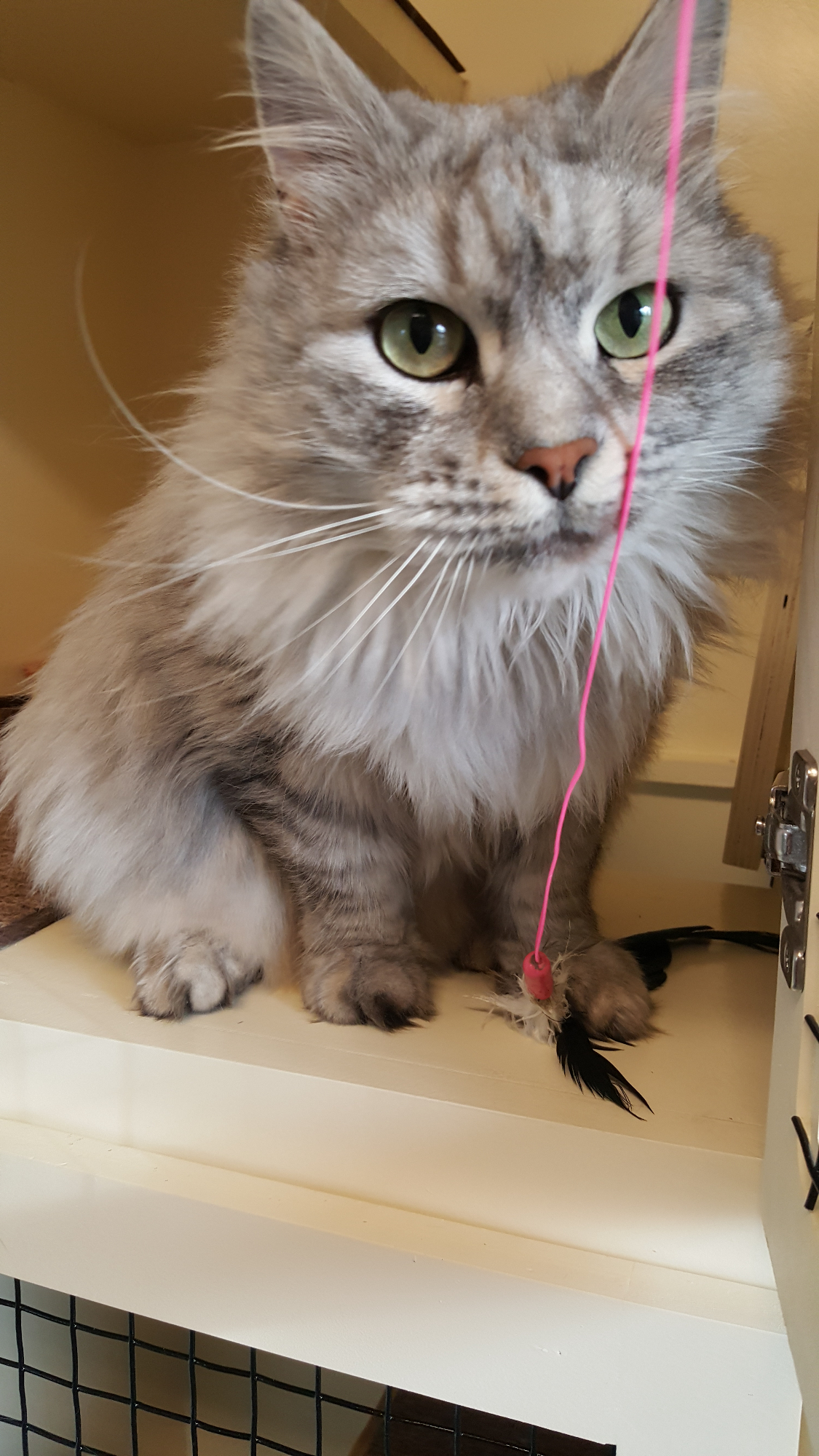 Boarding is $17.00 per night, per cat.
Please use a carrier!
All cats must be picked up and dropped off during office hours.
Required shots are Upper Respiratory and Rabies vaccinations.
Medications $4.00 per day for up to 3 medications. Insulin shots are extra.
Please provide enough prescribed medication for your pet's entire stay.
We provide toys, kitty litter and boxes, as well as bowls for food and water, beds and blankets, and high quality cat food. No extra cost to bring your own food, dry or wet.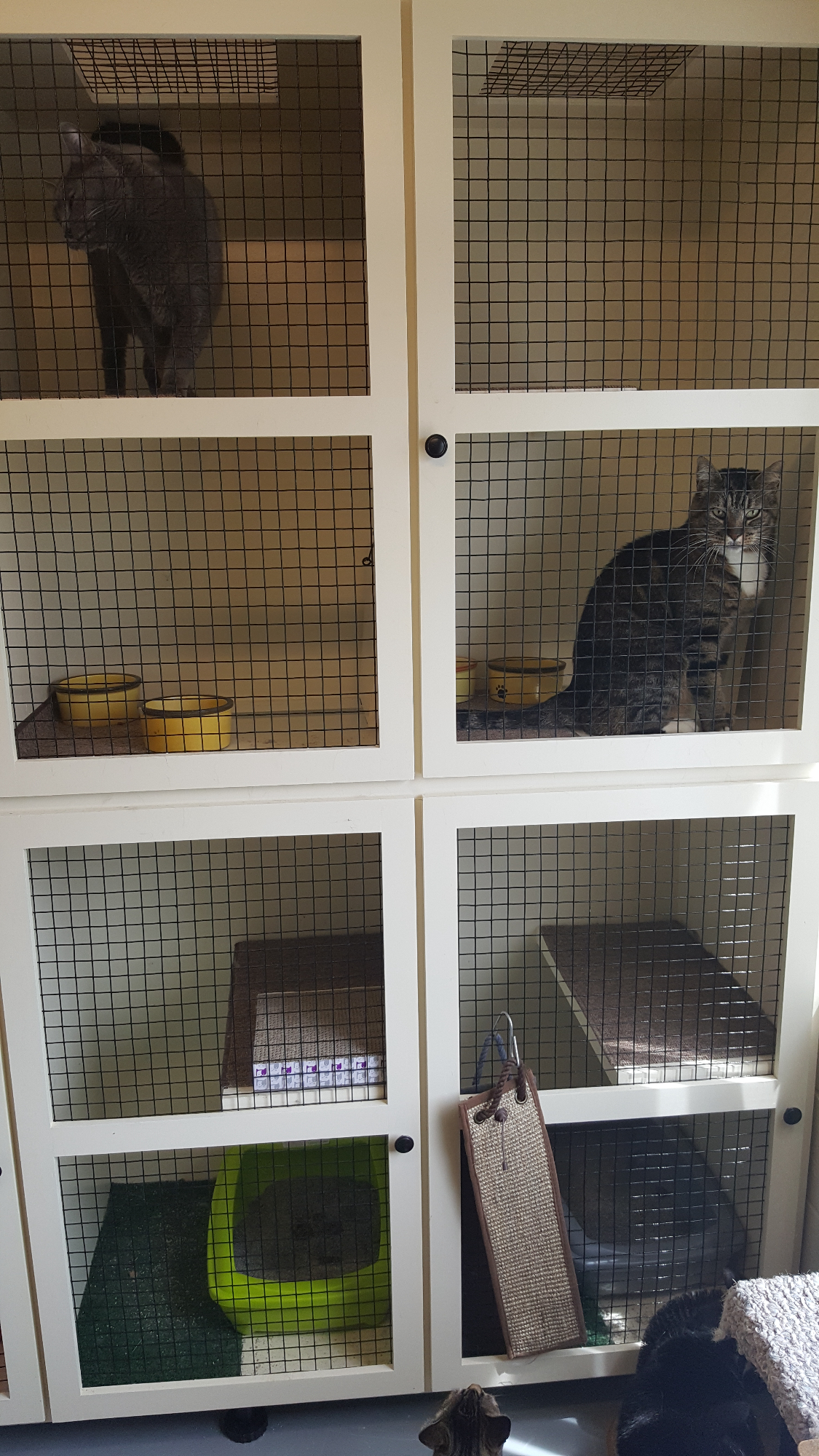 Dog Boarding
You will find us unique among boarding facilities. We charge by the NIGHT not the day, much like hotels. All of our dog runs are 5' wide x 15' long indoor/outdoor. We keep our 3 large buildings comfortable with heating and air conditioning. We can work with any breed and size, we don't discriminate. To assure staff is kept safe, human aggressive dogs will not be tolerated.

Dogs must be on leash!
Shot records and payments are processed during regular office hours.
Current shot records are your reservation. Please call. or em

ail

to confirm they are up to date.
Bordetella, Distemper-parvo and Rabies are required vaccinations.

NO home given shots are

accepted.

Any dog not current on vaccinations, in our files, will be quarantined. You will be charged $75 per night and must pick up during office hours.
Medications are $4.00 per day. This includes vitamins and/or medications. Insulin shots are extra.
Please provide enough prescribed medication for your pet's entire stay.
$22.00 per night for a dog between 0-30 lbs.
$23.00 per night for a dog between 31-60 lbs.
$24.00 per night for a dog between 61-90 lbs.
$25.00 per night for a dog between 91-120 lbs.
$26.00 per night for a dog between 121-150 lbs.
$27.00 per night for a dog over 150 lbs.
Each dog has its own run. Families are kept next to each other. We do this for the health and safety of all pet's.
We do not charge extra for food! If you prefer to bring your pets food, please put in a water proof container (such as a bucket or plastic container). We do have refrigeration/freezer for those on raw food diets. Our provided kibble is a grain-free beef and rice.
We provide blankets, cots, bowls, food and toys. For everyone's safety, Please NO stuffed toys or squeekers!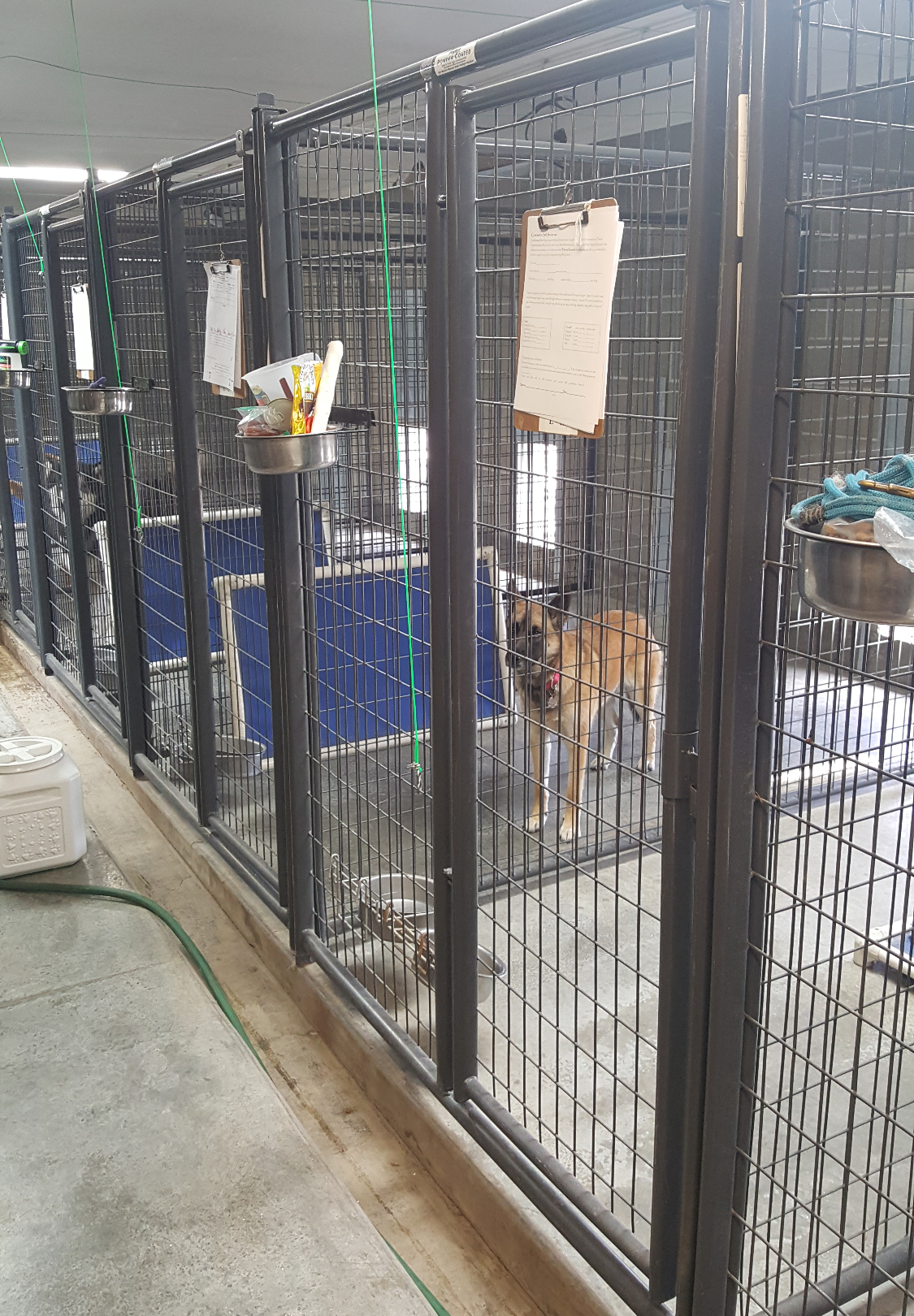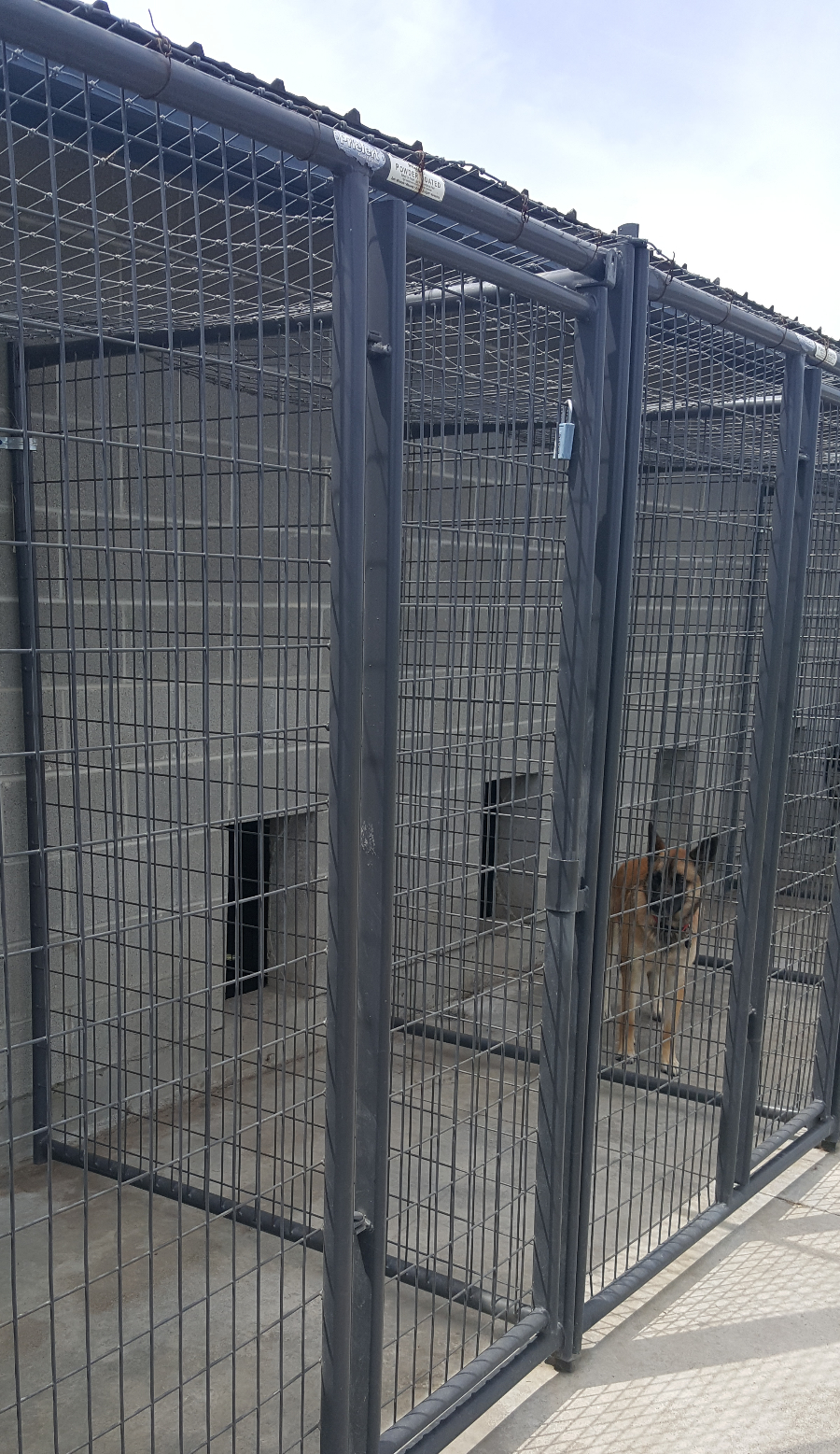 Please call during office hours for more information. 541-938-7633