Activities
Our Private dog parks and pool give you peace of mind while you are away!
It is well supervised by staff and all pets are current on vaccinations.
We are happy to discuss what works best for you and your pet!
Dog Park
Dog park: Cost is $12.00 and is 2 hours long, which is broken up so they get the most fun out of the day. It can be family only if you are a multi-dog family or they can be in a groupmaking new friends.
We work with all temperaments and breeds, pairing personalities and energy levels so everyone has a great time. We do provide toys to fetch or tug'o'war in our parks.
We try our best to work with your pets needs, every dog is different!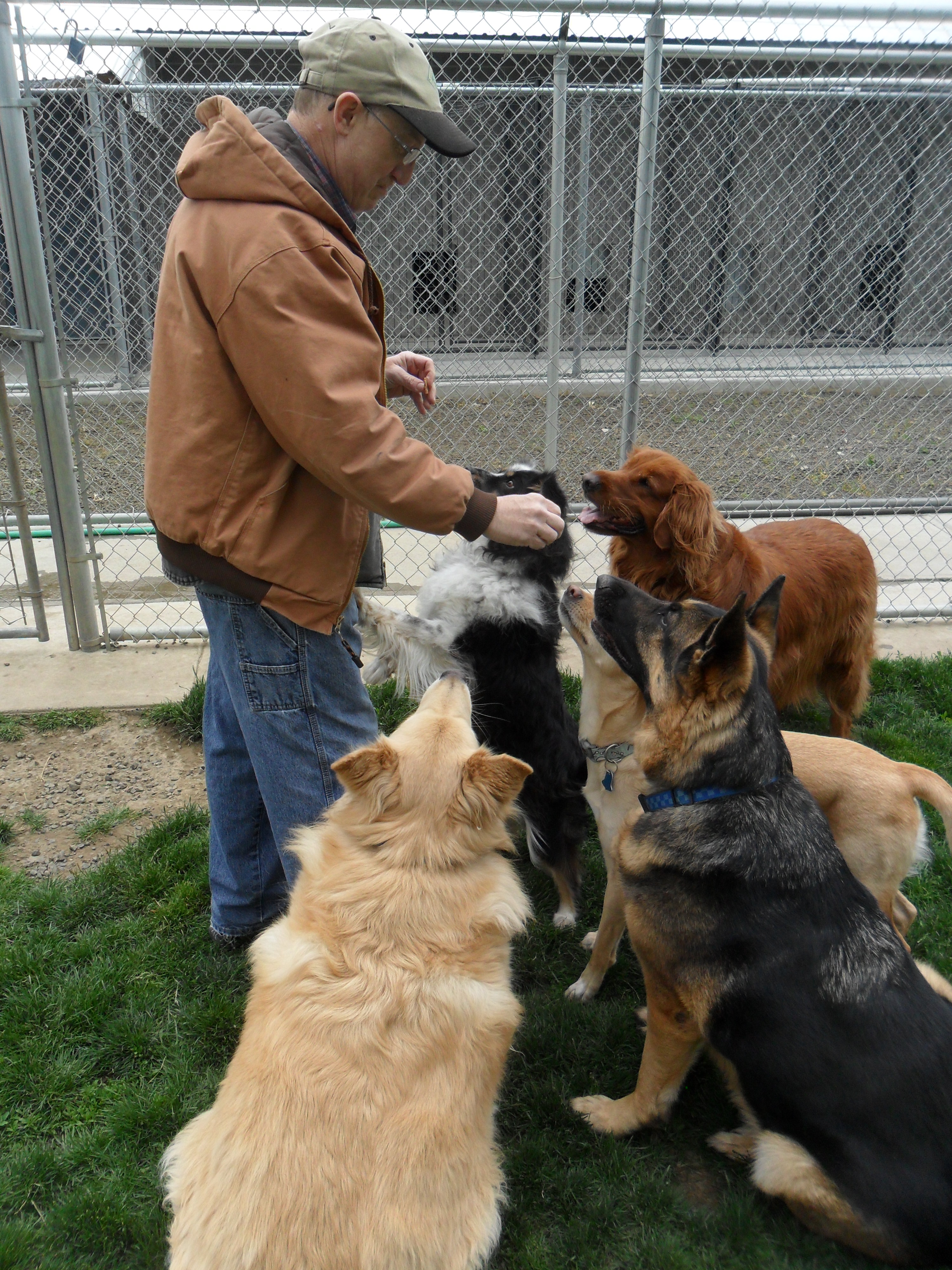 Play Time
Play time: Cost is $9.00 and is 1 hour long. It is in our private dog parks.
It can be broken up into 30 minute play periods, this works well for the older dogs. It can also be a family only or group setting. It can also be used for not so dog friendly pups who still need one on one human time.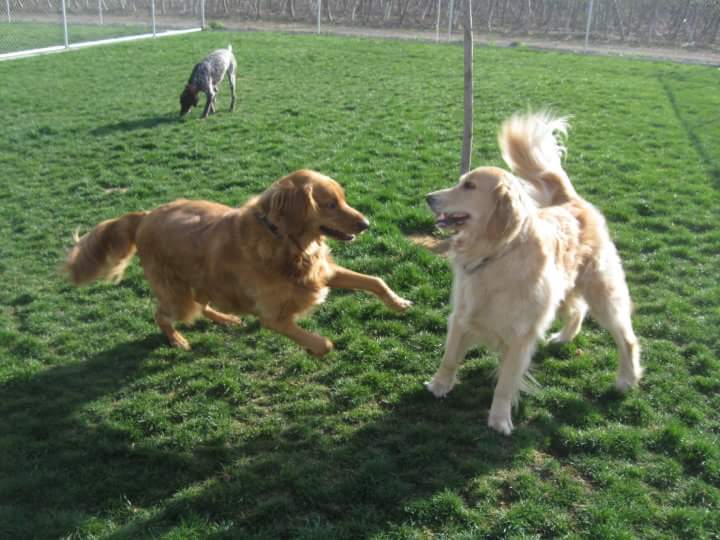 Dog Pool
Dog pool: Cost is $15.00 and is 2 hours long, which is broken up so they get the most out of swim time.
Our pool is kept clean and filtered, and has a ramp for easy in and out. This too can be in a group setting or family only, depending on your pets needs.
We provide floating toys and balls for full fetching fun!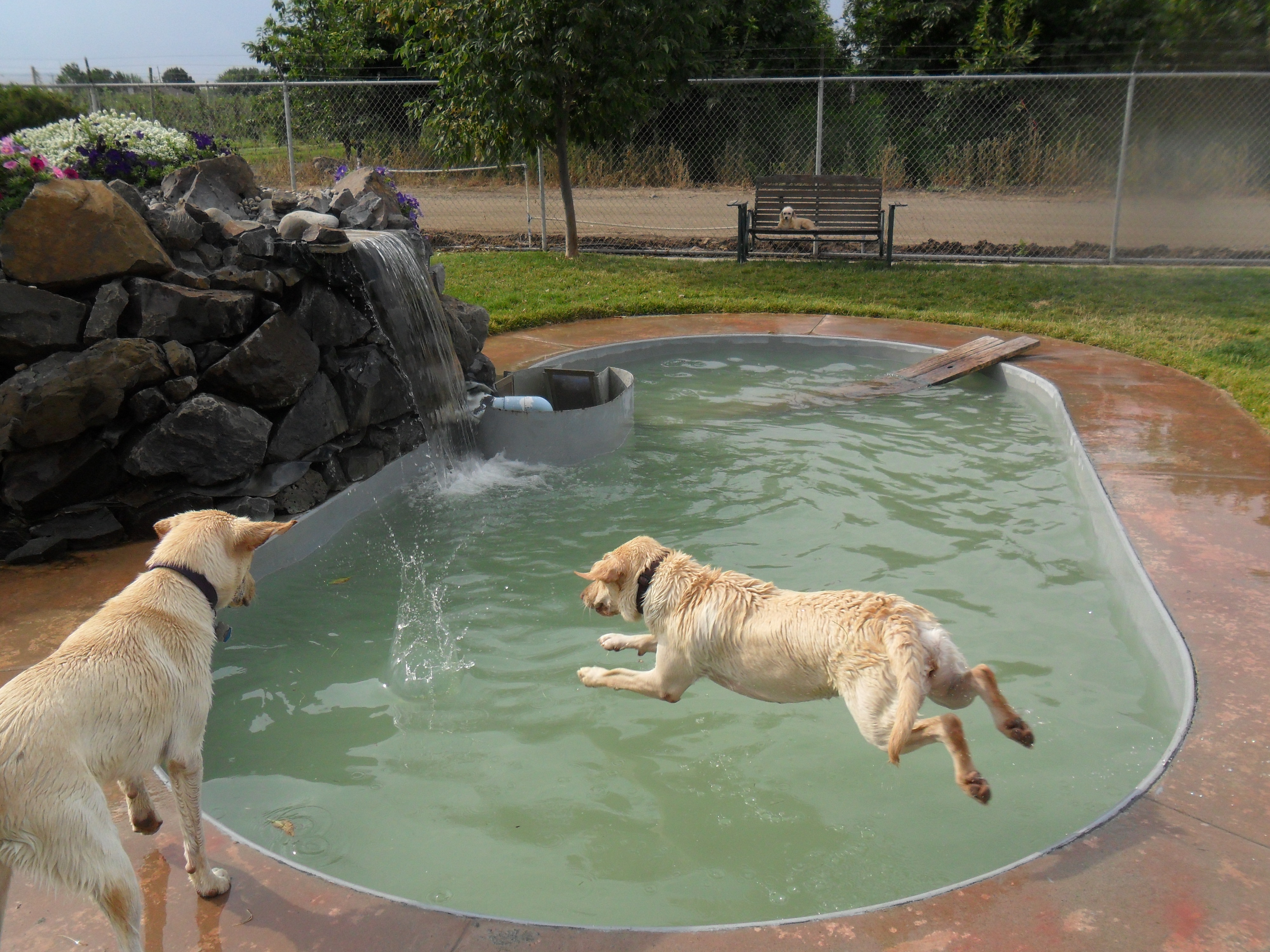 Walks
Walks: Cost $9.00 and are 15 minutes. It is one on one time with staff. We do not take dogs outside of the facility.
It is often used for older dogs or ones on restriction due to health or temperament.
Please call during office hours for more information. 541-938-7633